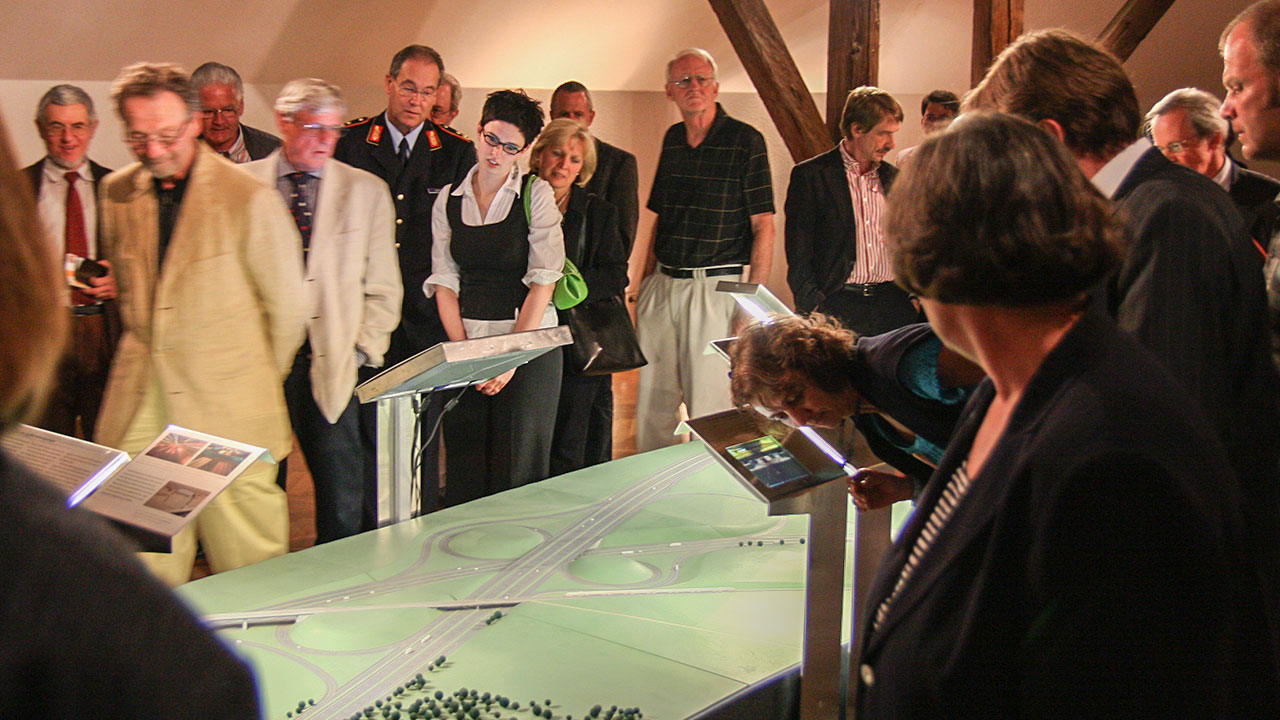 Exhibition on the motorway A 71 for the Road Museum in Germersheim
With the motorways A71 and A73, a new north-south connection in Germany was created. The most demanding section is the crossing the Thuringian Forest between Erfurt and the southern border to Bavaria. With an accumulation of bridges and tunnels, the track opens up a landscape that is popular with tourists and will benefit from the connection to the national road network in several ways. The Y-shaped branch in Suhl of the A71 and A73 is the result of a complex tuning process of spatial planning and ecology.
In this exhibition project, realised by the Bauhaus.TransferzentrumDESIGN e.V. for the Federal Ministry of Transport and the office for Building and Urban Affairs, the development process and the benefits of this transport project are displayed with reference to the original models are though graphics.